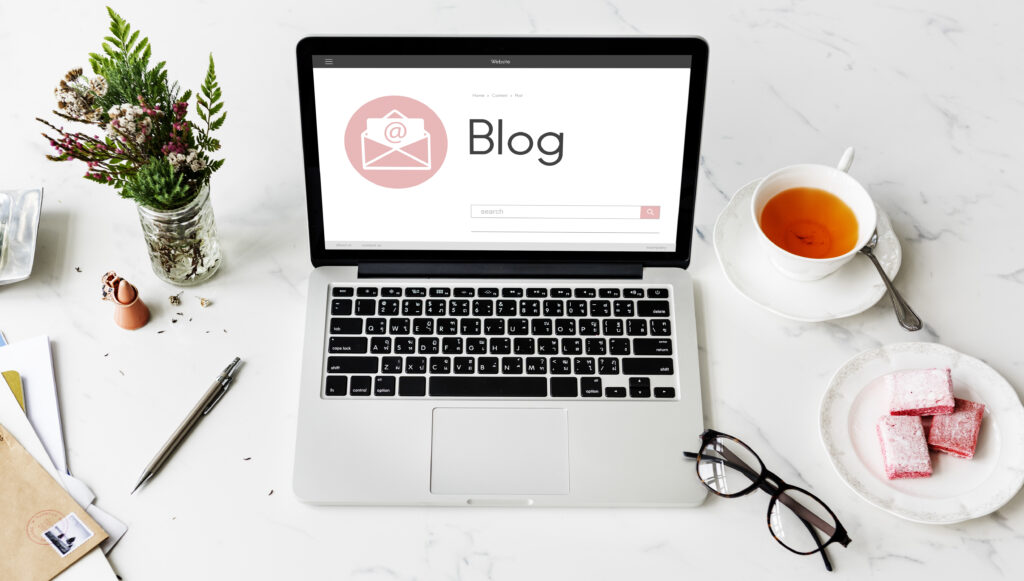 Writing an SEO-optimized blog post requires skill. It can be both difficult and time-consuming. To keep your readers interested, you should think about the structure of your content and keep it enjoyable. One has to be smart about choosing your topic, you need to pay attention to the small details and implement a set of SEO rules.
A well-optimized blog post with good quality content has more chances of ranking higher in search, while a well-optimized blog post with not-so-good content has restricted chances of acquiring high rankings.
If people understand your blog post, they will be much more inclined to share it with other readers – and that will improve your rankings. So, if you want to increase your rankings, improve your writing skills. Start with these tips on how to write an SEO-friendly blog post!
Do Keyword Research Before you Start
You have to do keyword research before you start writing if you want to dominate the search results. You will have to find out which words your readers search for. These are the keywords you should use in your text.
When you are done with the keyword research and have a list of focus keywords to write, it's time to get started.
Tips for SEO-Friendly Blog Posts
Your blog has to be a good piece of writing. Many bloggers just start writing whatever comes into their minds. This may help some who have natural writing skills, others may need some help.
Start with these tips on how to write an SEO-friendly blog post.
Think before you write
Before you start writing a blog post, think carefully about the message it delivers.
What do you want to tell your readers?
What is the purpose of your blog post?
Which question do you want to answer?
How will the blog post benefit your readers?
Once you have the answers to these questions, it will make it easier to move on to the next step.
Design the structure for your blog
To write a readable and SEO-friendly blog post, you must create a clear structure. Splitting a blog post into various sections can make writing easier. Every blog post should have:
An Introduction (in which you introduce your topic);
A body (in which the main message is written);
A conclusion (in which you summarize the main ideas or draw a conclusion).
Write down what you want to say in all three sections, and you will have a summary of your blog post. This will make the process faster and more efficient. Instead of writing larger sections, you can write a minimum of 300 words to cover a specific part of the blog post.
Decide the title of the blog post
Crafting an interesting title is an important step for SEO and user-friendliness. Few bloggers prefer to do this step first and then create the blog structure. While others prefer to come up with the title once you have a good concept of what the blog post will cover.
A good title should have the following characteristics:
It should have a character limit between 55-60 so that it is shown without breaks in the SERPS.
It should contain the target keyword without keyword stuffing)
It should deliver an accurate description of the content that will live within the blog post.
It should be intriguing enough to make users click when being displayed on the search engine results pages.
Use headings
Proper headings help your readers understand the specific part of your text is about. If you want readers to find their way through your blog spot, use subheadings to lead them, help them scan your page, and clarify the structure of your articles. They're not just important for readability, but for SEO as well.
Keep your paragraphs short
Every writer uses paragraphs, but not everyone uses them well. Don't start each sentence on a new line, and don't use large paragraphs on a page. There is a possibility that the majority of your readers are on a mobile device, therefore it makes it easy for them to read the content.
We recommend using small paragraphs (2-3 sentences) and taking advantage of the various formatting options i.e. bold, italic, underline in order to make the text less boring.
Use transition words
Transition words help readers understand the relationship between sentences and paragraphs. For example, let's say that there are three reasons for people to buy your product. You should use signal words like: 'first of all'; 'secondly' and 'finally'. Also, words like 'however', 'similarly', and 'for example' give a clear signal to your readers. Readers will instantly get that a conclusion will follow after words like 'to sum up' or 'in short'. Transition words are important to add structure to your text.
Use related keywords
Unnecessary stuffing of keywords makes your blog post less attractive. Google wants you to write content that users will love. It doesn't want you to use your focus keyword in every other sentence and has different ways to analyze what your text is about. Synonyms are relatively easy to include, but thinking of the right related keywords is little challenging.
Link to existing content
Do not forget to link to the blog if you have already written content on the same topic as your current post. It will help your new blog, and the existing blog stronger, as you're showing authority on the subject. As well as that, your link structure is also important for your rankings in Google.
We call this internal linking. It helps manage your content and understand relationships between different content on your site. Internal linking can be very effective and is an easy-to-follow SEO technique that has numerous benefits
Optimize the length of your blog post
Make sure your blog posts have a minimum of 300 words. But keep the length of your blog post balanced. Google likes long articles but it doesn't mean that shorter blog posts will not rank well. But if your blog post is too long and not easy to read, it can scare users away.
The most promising way to find out how long to make your blog post is to open Google, search for your target keywords, and examine the results. Aim to write a piece better compared to previously published blog posts. Do not expect to get results immediately, as it takes time to rank in Google.
Optimize your meta description
The meta description is a summary of the blog post that should range between 140-160 characters. The description should be very informative to encourage users to click your link and visit your blog. Google may choose to show your description in the results, hence it is essential to optimize your meta description length.
Let others read your post before it goes live
Before publishing your post, it is important to let someone else read it first. Ask them whether they understand the main concept of your post and invite them to correct any typos and grammatical errors. This can assist you by providing an objective view of the readability and attractiveness of your text.
Conclusion
Nowadays, quality content is king. And good content also leads to more links, tweets, shares, and returning visitors to your website. There are always other ways that can maximize the SEO of your post. But the most important thing is to write well-researched and very good posts!